The Priority Pass lounge at Berlin Schonefeld Airport (SXF) is the Green Wings Lounge. It is a fairly small lounge with limited food offerings but plenty of beverages including alcohol.
Berlin Schonefeld Airport is the secondary international airport of Berlin. It was the major civil airport of East Germany (GDR) and the only airport of the former East Berlin.
It is the smaller of the two airports in Berlin, after Berlin Tegel Airport, and is a base for easyJet and Ryanair.
Schönefeld is a cramped and uncomfortable airport sharing more in common with an inner-city bus terminal than an airport.
So the Priority Pass lounge at Berlin Schönefeld Airport is a godsend.
Since we were flying RyanAir Flexi Plus from Berlin to Sofia, Bulgaria we got the chance to relax there and check it out.
Wondering how we find cheap coach fights and cheap business class flights? Check out our Cheap Airfare Guides:

How To Use Google Flights to Find Cheap Business Class Flights (And Cheap Economy Flights Too!)
What is Priority Pass
Priority Pass provides airport lounge access to over 1200 lounges in 143 countries. It's the largest independent airport lounge access program in the world.
You can purchase membership directly from Priority Pass (using this link will give you up to 25% off the price of membership!).
And you can get instant lounge access at many airport lounges – even if you are at an airport right now you can join Priority Pass online and enter a lounge right away!
Check out our write up of Priority Pass Membership and why we think it's one of the best affordable luxury travel hacks out there!
Finding the Berlin Schönefeld Priority Pass Airport Lounge
The Green Wings Airport Lounge is located in Terminal A, Airside, 2nd Floor.
The layout of Schönefeld Airport seems complicated but in reality is fairly simple.
It's one long terminal that is split up into different areas (A through D) based on crossing between them or going up or down stairs.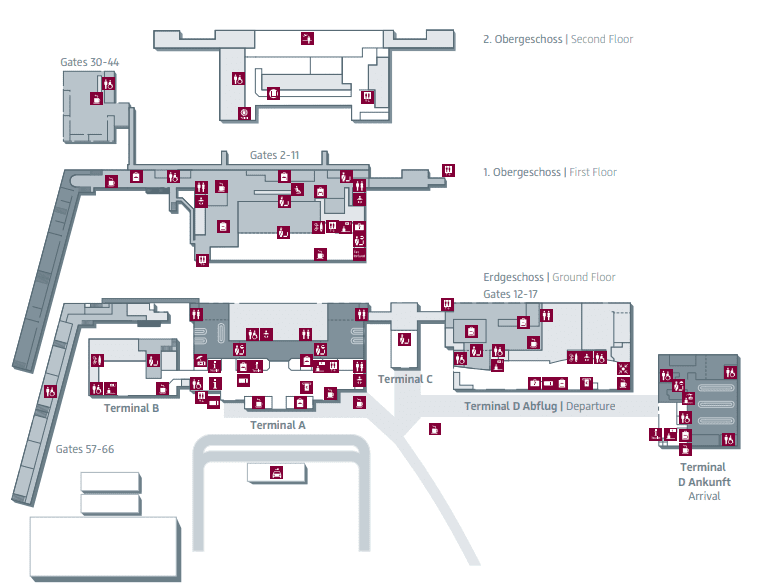 Finding the Priority Pass lounge at Berlin Schonefeld Airport is very simple, though: you just follow the many signs.
We started as far away from the lounge as possible in the D gate area but easily found our way to the lounge entrance in the A gates area by simply following the signs.
A fairly nondescript but well-signed door opens to a staircase.
The entrance to the lounge is at the top of the stairs.
Again, there are lots of signs.
Entry to the Berlin Schönefeld Priority Pass Airport Lounge
In addition to serving as the Priority Pass lounge at Berlin Schönefeld Airport, the Green Wings lounge serves as the business class lounge for several airlines including Aeroflot, Rossiya, El Al, Egyptair and Belavia.
The check-in desk is a hard-left from the entrance which makes it hard to see.
As we were checking in a couple walked in behind us and past us. They sat down in the lounge.
When we were done checking in the agent went to find them. We overheard the conversation: he explained that it was a private VIP airport lounge and asked for their invitation.
They said they had no idea it was a private airport club since they never saw the desk.
Whether this was true or not, I can see how that could happen given the location of the desk.
Sadly for them, they were evicted.
Seating at the Priority Pass Berlin Schönefeld Airport Lounge
The Green Wings Airport Lounge is fairly small and is more or less in the shape of an L.
So there are two seating areas both of which are fairly cramped.
But floor to ceiling windows provide lots of natural lights.
Food at the Priority Pass Berlin Schönefeld Airport Lounge
The Green Wings Airport Lounge has a very limited food selection .
Chicken sausages are the most hearty dish there and the only travel keto friendly food.
But there is also cereal, nuts, pretzels, breads, fruit and cookies/cake on offer.
Drinks at the Priority Pass Berlin Schönefeld Airport Lounge
Soft Drinks
There are lots of soft drink options in the airport lounge. Soda (Coke, Diet Coke, Orange Fanta, ginger ale), juice (orange, apple, tomato), milk and water.
All self serve from refrigerators.
Alcohol
The alcohol selection is also extensive for such a small lounge.
Self-serve vodka, bourbon and rum are available as are a variety of mixers and aperitifs.
White and sparkling wine are self-serve from the fridge and red wine is on the counter.
There are also two types of beer available and are, again, self serve from the refrigerators.
Coffee
The coffee machine in the airport lounge is state of the art and can create a variety of coffee drinks…in theory.
Unfortunately, during our visit the milk dispenser wasn't working properly so my wife's cappuccino turned into a quadruple espresso.
She didn't think much of it so drink much of it.
View From the Priority Pass Berlin Schönefeld Airport Lounge
A real highlight of this airport club is the view of the airport observation deck.
You can't access the deck from the lounge – you have to go back down into the terminal then back up through the public access to the deck.
But the view of the tarmac from the airport lounge is terrific.
We even saw a fly by of old airplanes during our visit!
Bottom Line – Priority Pass Berlin Lounge at Berlin Schönefeld Airport (SXF)
The Green Wings Airport Lounge is small and has limited food offerings.
But it's a HECK of a lot better waiting for a flight in the lounge than it is in the airport terminal itself.
Once again, we found Priority Pass membership to be well worth it!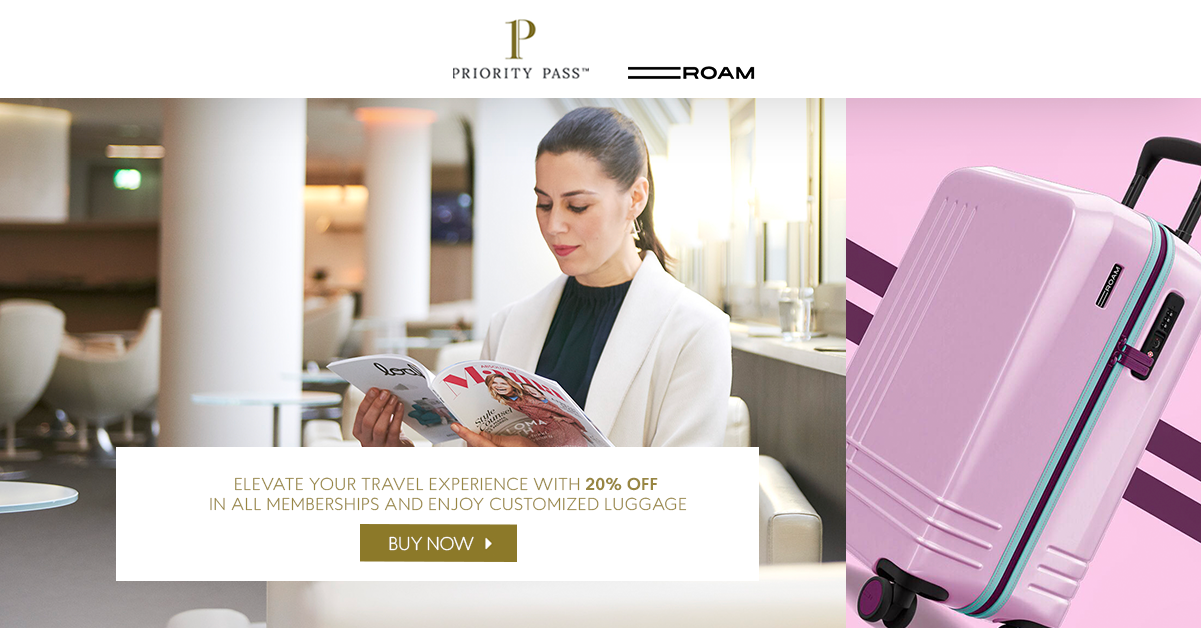 Here are our other Priority Pass lounge reviews: