UPDATE: It appears the Penang Plaza Premium Lounge stopped accepting Priority Pass during COVID. The only way to enter is to pay a one-time fee. Here's the link to do that: https://www.plazapremiumlounge.com/en-uk/find/asia/malaysia/penang/penang-international-airport/international-departures
This lounge is a bit dark, small and cramped.
But has a variety of fresh-prepared dishes and beverages.
What is Priority Pass
Priority Pass provides airport lounge access to over 1200 lounges in 143 countries. It's the largest independent airport lounge access program in the world.
You can purchase membership directly from Priority Pass (using this link will give you up to 25% off the price of membership!).
And you can get instant lounge access at many airport lounges – even if you are at an airport right now you can join Priority Pass online and enter a lounge right away!
Check out our write up of Priority Pass Membership and why we think it's one of the best affordable luxury travel hacks out there!
Penang International Terminal
The Penang airport is a medium-sized airport and is split into two terminals: domestic Malaysian terminal and the international terminal.
Malaysia Airlines, AirAsia and Firefly operate mini-hubs from Penang. And the island celebrated when Qatar started nonstop service between Penang and Doha in 2018 making the island that much more convenient from Europe and the middle east.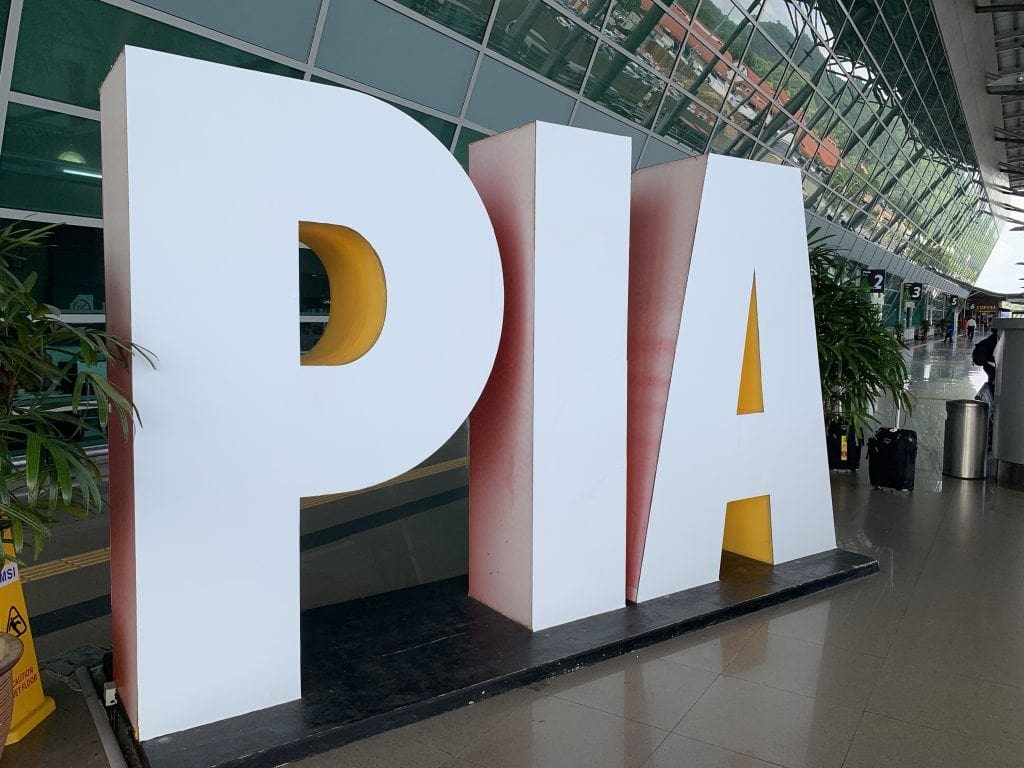 Location of Priority Pass Lounge Penang International Terminal
The Plaza Premium Priority Pass lounge is located to the left after security. It is on the mezzanine level up a short escalator near gate A3.
Access To Priority Pass Lounge Penang International Terminal
In addition to being the Priority Pass lounge in Penang, the Plaza Premium lounge serves as the business class lounge for several airlines. These include Malaysian Airlines, Singapore Airlines' regional carrier SilkAir, China Airlines, China Southern Airlines and the aforementioned Qatar Airlines flight to Doha.
Cathay Pacific is the only airline at Penang that still has its own lounge.
It serves the two Dragonair flights that operate out of Penang each day.
It is just down the hall from the Plaza Premium lounge. By all accounts it is a small but very nice lounge catering to business travelers.
You can also pay cash to access the Plaza Premium Lounge.
The fees is based on time of use.
But the value of the cash prices seem poor for what the lounge has on offer.
For that price you'd be better off purchasing a discounted annual Priority Pass membership which you can then immediately use to access the lounge.
Entering the Lounge
The first thing one notices when entering the lounge is that it is rather small.
That plays out in several ways I will describe in a moment.
The second is that there are no windows or natural light of any kind.
They try to make up for it with lots of LED lighting, but it is what it is.
Seating at Priority Pass Lounge Penang International Terminal
There are two basic seating areas in this lounge: table seating and armchair seating.
This lounge has limited table seating. Only 8 or so tables. They were all fully occupied during our entire visit just after midday.
The armchair seats have plenty of plugs. But it is awkward to have to eat a plate of food in your lap sitting in them.
Food at Priority Pass Lounge Penang International Terminal
As at many lounges in Asia, food comes it two varieties: self-serve and chef-prepared.
Self-Serve Food
The limited self-serve food selections include a salad bar, cold cereals, bread and jam, cakes and muffins.
Chef-Prepared Food
A menu of chef-prepared selections compensate for the meager self-serve selections.
The process to get a hot meal is: peruse the menu, order from the chef, then wait until your plate of food is placed on the counter.
For those who don't care to wait at the counter, the chef rings a bell that is clearly heard throughout the small lounge when he places an order on the counter.
The process is efficient. But when the lounge is busy (as it was when we visited) it is also somewhat confusing.
If several people in a row order the same thing, confusion is created over which order is meant for which patron.
Worse, another patron who seemed to think that the chef was just randomly putting dishes on the counter for patrons to grab took Lisa's plate of food.
Rather than argue about it she just ordered another dish of chicken chop.
I had the green curry and some salad with olive oil. Not a perfect keto friendly lunch (didn't eat the rice or crisps, natch!), but very tasty!
Beverages at Priority Pass Lounge Penang International Terminal
This lounge has a very limited beverage selection.
There are sodas and beer in cans.
There is also coffee, tea and orange juice.
And that's it.
No water.
No wine.
No booze.
Facilities at Priority Pass Lounge Penang International Terminal
Wifi internet is fast in the lounge.
But there are no showers, nap rooms or other amenities at this lounge other than a restroom.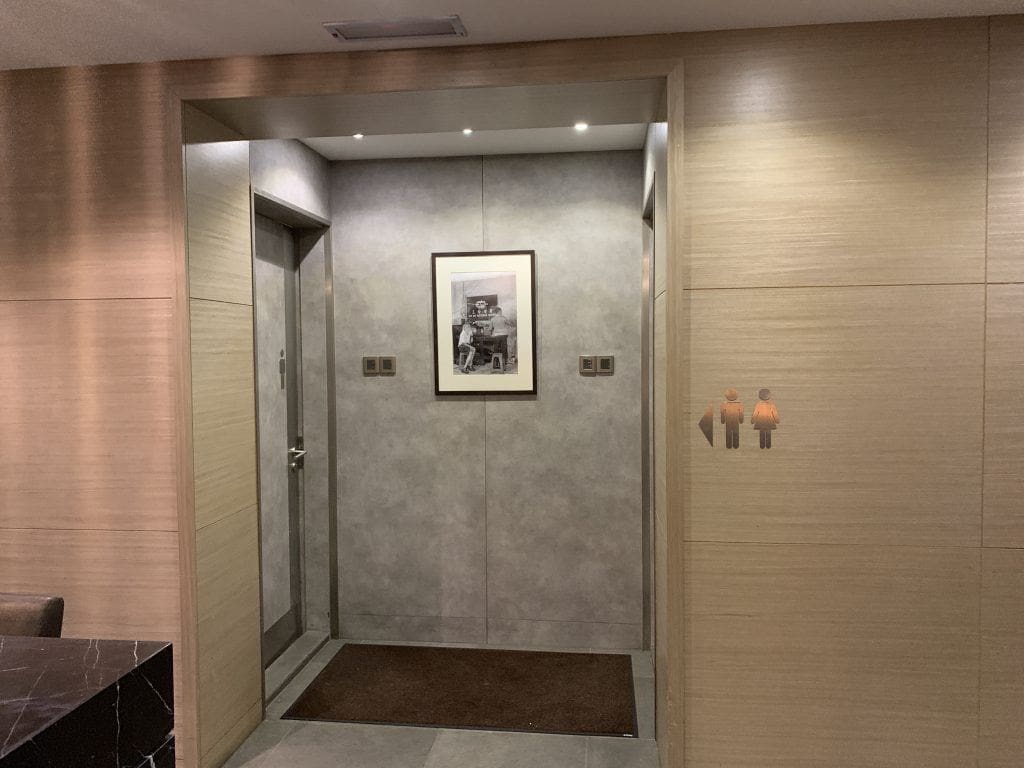 The only entertainment was a newspaper and magazine rack and the flight board.
Wondering how we find cheap coach fights and cheap business class flights? Check out our Cheap Airfare Guides:

How To Use Google Flights to Find Cheap Business Class Flights (And Cheap Economy Flights Too!)
Bottom Line Priority Pass Lounge Penang International Terminal
We are always thrilled to enjoy the perks of Priority Pass. Especially when we get to visit a lounge.
The Plaza Premium lounge Penang International Terminal is small. And it only has the basic amenities.
But it is still a nice oasis.
And we were able to make a decent chef-prepared lunch out of our visit.
So that's a winner to us!!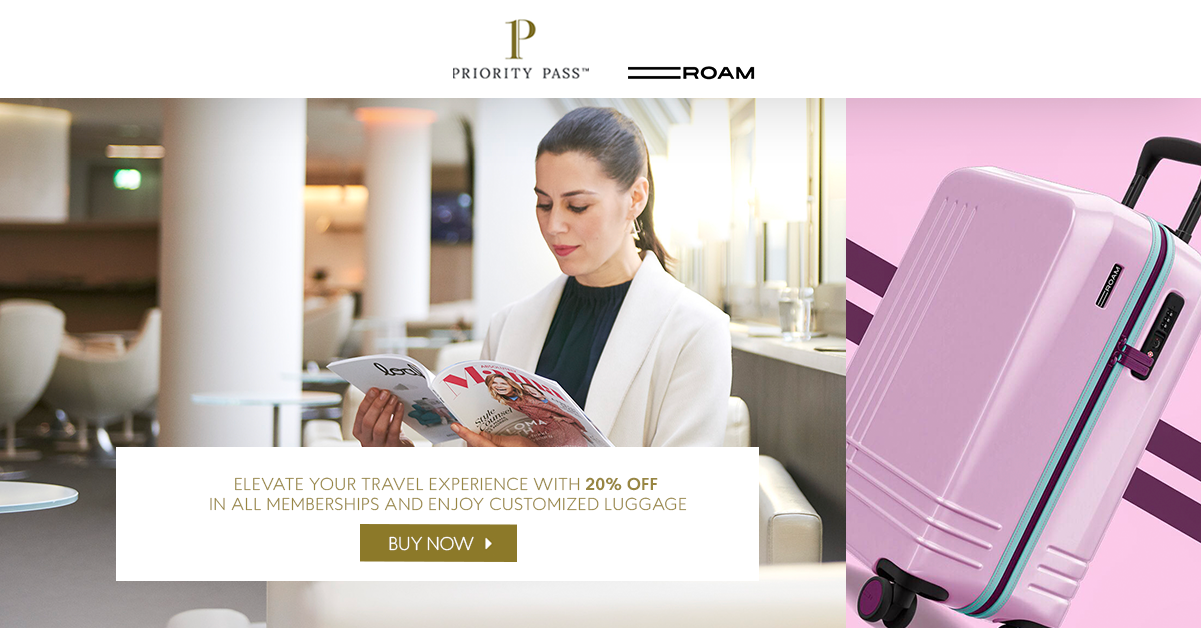 Here are our other Priority Pass lounge reviews: