Do you dream of living a life of long holiday travel or full-time affordable luxury travel? We share your passion for luxury travel and your desire to travel longer and more often!
And we are not alone! Check out this quote from an article in Forbes Magazine:
The phrase "digital nomad" conjures up images of millennials traveling through Asia with backpacks and laptops. You might picture them staying in hostels or couchsurfing and living as backpackers. Your impression isn't completely wrong. There are many digital nomads who fit into this mold.

But then there are the luxury digital nomads too. This is a newer population of skilled, location independent workers that are earning up to six figures in some niches. What may come as a surprise is that such well-off digital nomads aren't unicorns. Some 40% of gig workers now earn six figures per year.

Forbes Magazine
Yes, people can and do travel full time or on extended holidays on a shoestring budget.
But the notion of full time travel or extended travel being only for the young or the carefree is no longer valid. Not by a long-shot.
People of all ages and from all walks of life are looking to throw off the traditional approach to middle class or upper middle class life and are adopting a full-time or extended affordable luxury travel lifestyle instead!
And you can follow the same principles to find affordable luxury travel for full time travel, long holiday travel, luxury digital nomad travel (that's us!), retiree travel or mid-career sabbatical travel.
Want luxury travel on the cheap?
If so, you've come to the right place!
We've created this guide chock full of content and articles to help you achieve your dream of long-term upscale travel.
Contents:
What is Affordable Luxury for Full Time Travel or Long Holiday Travel?
If you are like us, you want to travel to amazing places and experience some luxury along the way: gourmet meals, good wine and soft beds in nice apartments. But you also want it to be affordable.
You're not a gap year backpacker. Neither are we.
And you have no interest in staying in hostels or budget accomodations. Neither do we.
You simply want a long luxury travel experience that is affordable. So do we!
Back in our corporate lives we liked taking luxury holidays. But luxury vacations are expensive!
So now that we are full time travelers we focus on finding affordable luxury travel. Luxury digital nomads!
Click here to read about the difference between luxury travel and affordable luxury travel.
5 Tips For Long Holiday or Full Time Affordable Luxury Travel
So how can you find and sustain long holiday or full time affordable luxury travel?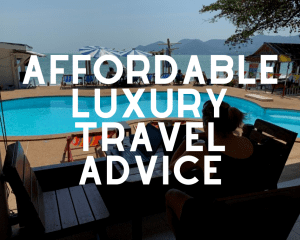 We work very hard to find affordable luxury travel so we can maintain our full time travel lifestyle in the upscale manner we enjoy.
And we have learned a lot in the process.
So we have some suggestions and ideas that we hope you will find useful when planning your affordable luxury travel…whether it's for full time travel or just an extended vacation.
We've got you covered with 5 Tips for Long Holiday or Full Time Affordable Luxury Travel!
Affordable Luxury Travel Destinations
One of our 5 tips for long holiday or full time affordable luxury travel is finding the right places in the world to spend time.
Affordable luxury destinations are places in the world where you can experience affordable upscale travel.
Another word for this approach to finding affordable luxury travel is 'geoarbitrage.' Geoarbitrage involves moving to or visiting a place with a lower cost of living while keeping the same level of income. Lowing the cost of living means it's easier to make that income stretch farther.
We discuss fast travel affordable luxury vs. slow travel affordable luxury travel, the pros and cons of each and where to find them. We also share our experiences of affordable upscale travel destinations around the world.
Click here to see our advice for finding affordable luxury travel destinations around the world.
Affordable Luxury Flying
Affordable luxury flying means finding cheap business class flights and taking advantage of premium economy experiences.
Now that we are digital nomads we still want affordable luxury flying or an upgraded experience every time we fly.
So we seek out ways to make our flying experience as upscale as possible.
We also constantly seek out cheap business class fares for affordable luxury travel!
Airbnb Advice
We live in short-term rentals or homestays all over the world 11 months out of the year, often booked through Airbnb, VRBO or Booking.com.
Using Airbnb, VRBO and Booking to rent lodging is the absolute best travel hack in the world. They make our affordable luxury travel lifestyle possible.
We've used them in Thailand, Bali, Australia, Vietnam, Malaysia, Central America, South America, the UK, France, Germany, Poland, Bulgaria, the US and many, many more. And by using these services we pay a fraction of the cost for lodging but get big luxurious apartments instead of tiny hotel rooms.
Many people have read stories of Airbnb scams where the apartment looks nothing like the listing. Or the host canceled a booking at the last minute.
And this makes them scared to book an Airbnb.
That's a shame because it's easy to learn how to take advantage of the greatest travel hack in the world without being scammed.
Check out our Airbnb advice section by clicking here!
Health Insurance: Overcoming the Biggest Obstacle to Full Time or Extended Travel
Our biggest concern about taking on a full time travel lifestyle was health insurance and medical care insurance.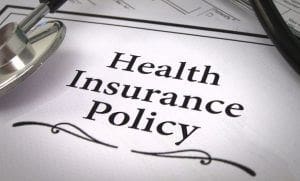 This is particularly a concern for Americans because the cost of healthcare and health insurance is so high in the US.
But we solved that problem! And in doing so we created a guide to travel health insurance that covers travel insurance as well as health insurance for full time or long-term travelers.
Here is our Guide to Travel Health Insurance for Americans (and Other Nationalities Too!)
How to Watch American TV While Traveling
Spending a lot of time traveling doesn't mean having to miss your favorite TV shows.
We've watched live NFL games and college football games from Thailand, Australia and Bulgaria!
We watched the Game of Thrones finale live at 10 am in Vietnam!
Watching both live and streaming American TV programming and shows while traveling takes a little planning and know-how. But it's very doable!
Here is our guide on How to Watch American TV While Traveling.
Priority Pass Airport Lounges
Priority Pass airport lounge membership is a great way to experience affordable luxury travel!
We've both had membership for over 2 years and strongly believe that it's the ultimate affordable luxury travel hack out there!
Who doesn't want an affordable touch of luxury and an oasis in crowded airport terminals?!
And membership gives you access to a variety of clubs all over the world.
It's the largest independent airport lounge access program in the world.
You can purchase membership directly from Priority Pass (using that link provides a 20% Priority Pass discount!).
Click here to read all about our experiences at Priority Pass Lounges all over the world!
Unique Wine Tastings Around the World
We love wine tastings!
Part of our commitment to affordable luxury travel as full-time digital nomad wine lovers is finding unique wine tasting experiences all over the world.
Vineyard wine tastings, cellar door wine tastings, restaurant wine tastings.
Click here to see articles that we hope will help you plan your next wine tasting vacation!
Bottom Line – Affordable Luxury Travel
We feel totally blessed to be able to live an affordable luxury travel lifestyle full time.
Every day we pinch ourselves to make sure it's not all a wonderful dream.
But in the end it's not as hard as you might think to enjoy affordable luxury travel.
We hope you find our advice helpful and hope you can live your travel dreams too!