The Priority Pass Bangkok lounges at Suvarnabhumi Airport (BKK) are the Miracle Lounges.
While Suvarnabhumi Airport (BKK) has nine Miracle Lounges, this review of the Miracle Lounge in Terminal G will give you a sense of what to expect at any of them.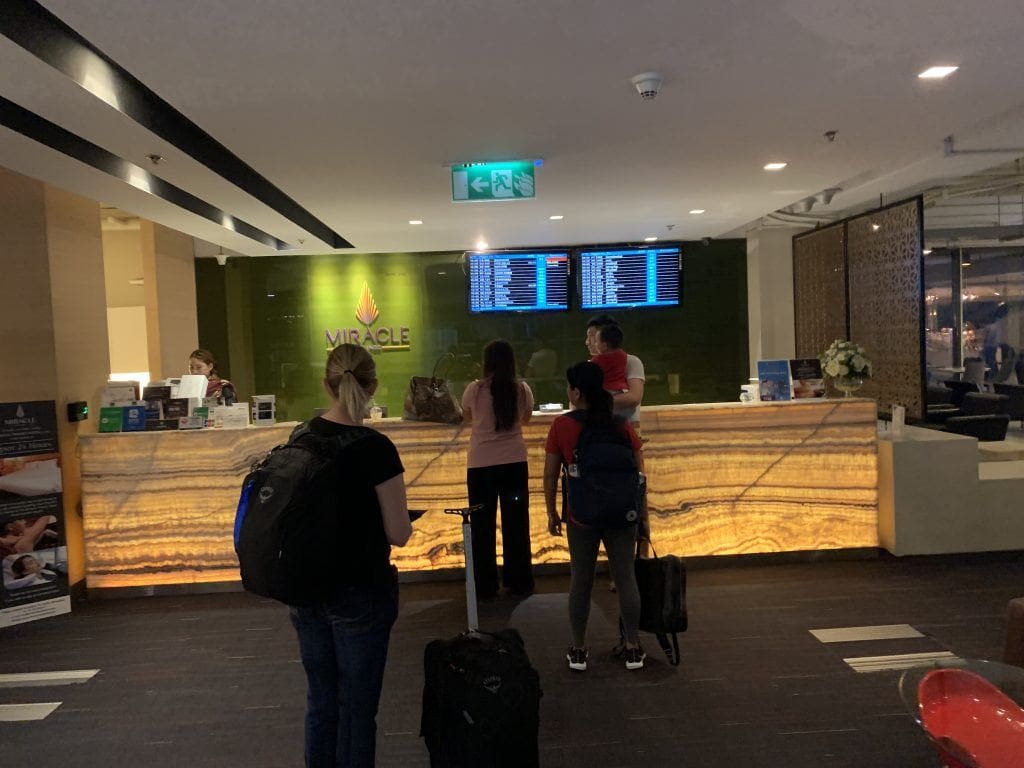 Wondering how we find cheap coach fights and cheap business class flights? Check out our Cheap Airfare Guides:

How To Use Google Flights to Find Cheap Business Class Flights (And Cheap Economy Flights Too!)
What is Priority Pass
Priority Pass provides airport lounge access to over 1200 lounges in 143 countries. It's the largest independent airport lounge access program in the world.
You can purchase membership directly from Priority Pass (using this link will give you up to 25% off the price of membership!).
And you can get instant lounge access at many airport lounges – even if you are at an airport right now you can join Priority Pass online and enter a lounge right away!
Check out our write up of Priority Pass Membership and why we think it's one of the best affordable luxury travel hacks out there!
Partners at Bangkok Miracle Airport Lounge
In addition to being the Priority Pass Lounge at BKK, Miracle Lounge is also the premium cabin contract airport lounge for many airlines.
But the most important partner is Priority Pass Airport Lounge membership!
Food in Priority Pass Bangkok Lounge at BKK
Our flight departed Bangkok at 4am. Ouch.
Fortunately, the Miracle Lounge is open 24 hours a day!
We were interested to see what sort of food would be available at that hour. The answer was: not much.
There were a few sandwiches, some fruit, soup and salad.
But the hot food trays were all empty.
Drinks in Priority Pass Bangkok Lounge at BKK
While the lounge was stingy on food at 4am, there were lots of free beverages, both soft and hard.
Alcohol
A full self-serve bar of alcohol, wine and beer is on offer. Neither top shelf nor bottom, the selection is made up of mid-range name brands.
Soft Drinks
Soda, water, juice and coffee are also plentiful. Especially nice are the water bottles that you can grab and take with you on your flight.
Seating in Priority Pass Bangkok Lounge at BKK
The seating is comfortable and, at 4am at least, plentiful!
Shower Room in Priority Pass Bangkok Lounge at BKK
There is one small shower room at the lounge. It was open and appeared to operate on a first-come, first-served basis.
First Class Area in Priority Pass Bangkok Lounge at BKK
There is a First Class Area in the lounge that was closed at 4am.
Bottom Line – Priority Pass Bangkok Lounge at BKK
At 4 in the morning we were pleased to have any lounge access at all.
Other than missing the hot food, the Miracle Lounge at BKK offers everything you could hope for in an Asian airport lounge at 4am!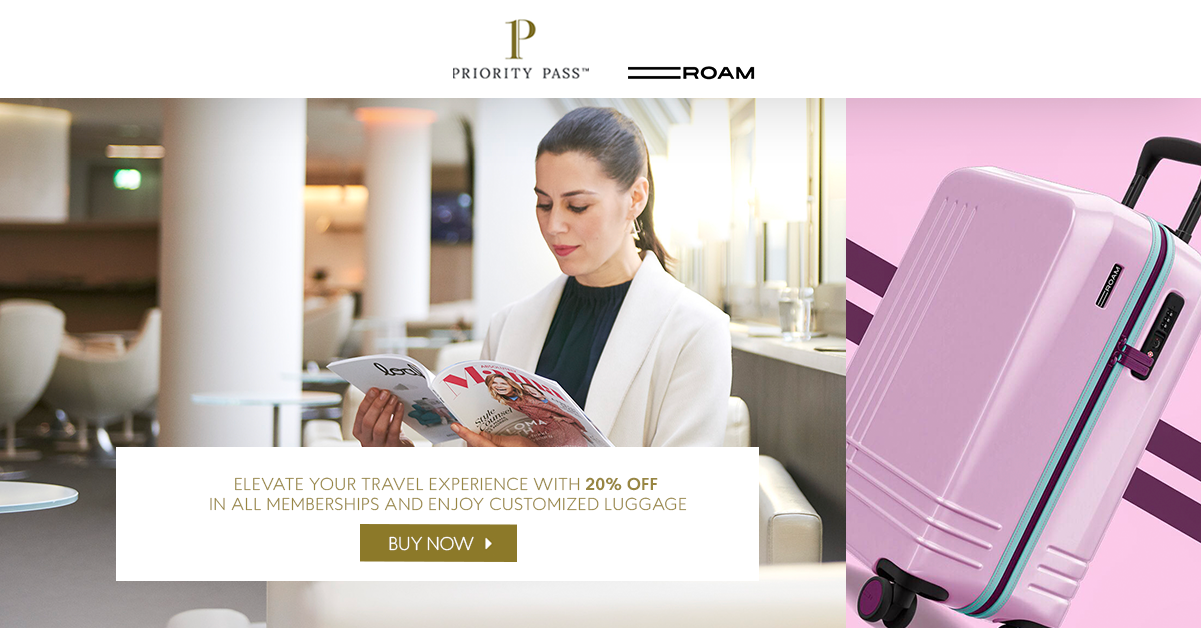 Here are our other Priority Pass lounge reviews: