We really loved flying Qantas business class from Bali to Sydney, Australia.
We had decided to spend some time doing fast travel after slow travel in Thailand and Vietnam. And part of that decision was driven by finding a really cheap business class airfare on Qantas for this segment.
We were also looking forward to really seeing Australia and hooking up with some friends there.
Wondering how we find cheap business class flights? Check out our Cheap Business Class Fare Guides:

How To Use Google Flights to Find Cheap Business Class Flights (And Cheap Economy Flights Too!)
Boarding
After enjoying both of the Priority Club Lounges at Bali airport we made our way to our overnight (redeye) Qantas Business Class flight Bali to Sydney.
We arrived at the gate in the middle of boarding, but there was a dedicated business class door and jet bridge which made boarding a breeze.
Cabin, Seat and Amenities
The business class section of this 'domestic' Qantas A330 is pretty awesome.
Lay-flat seats, big video screen and lots of room. The seats already had sleeping pads laid out on them when we boarded.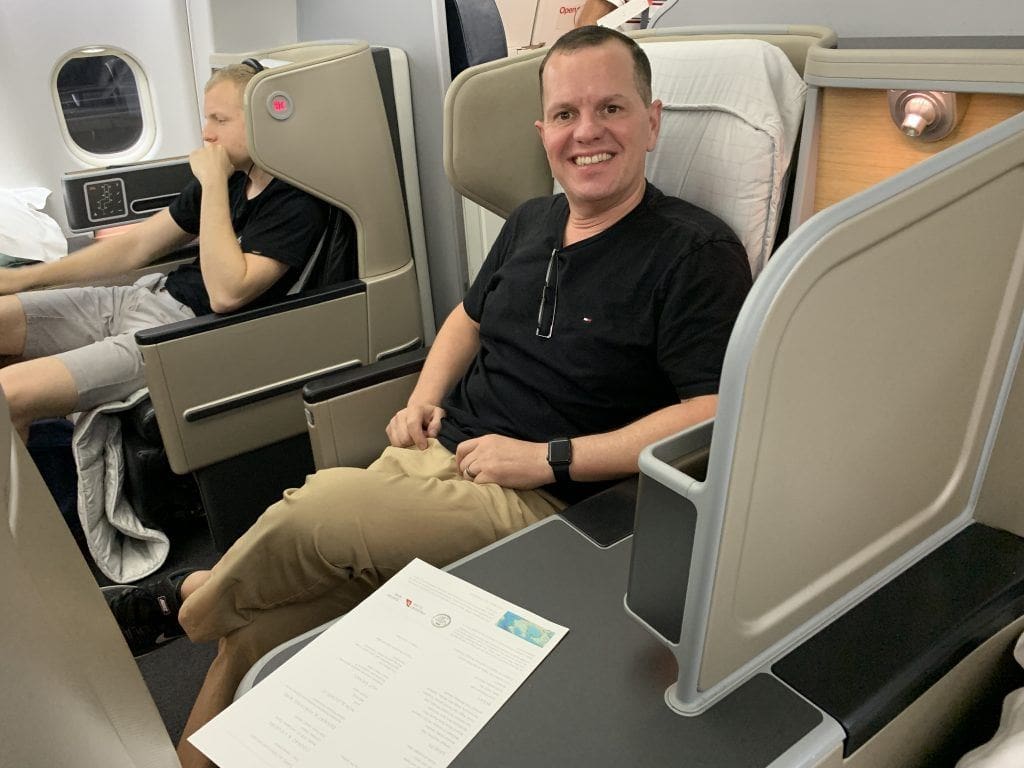 The only downside of this configuration is that there is only one lav for the entire business class cabin…a bit of a problem when everyone wakes up on the redeye flight and wants to use it at the same time.
Anyway, we were provided with champagne and pajamas so, naturally, proceeded to have a pajama party!
Meal
We had been able to make a keto-friendly meal out of the offerings at the Priority Pass lounges, so opted for a quick cheese plate as a snack before going to sleep.
In Flight Entertainment
But sleep would have to wait approximately 99 minutes. Because this just HAD to be watched on our Qantas business class flight from Bali to Sydney: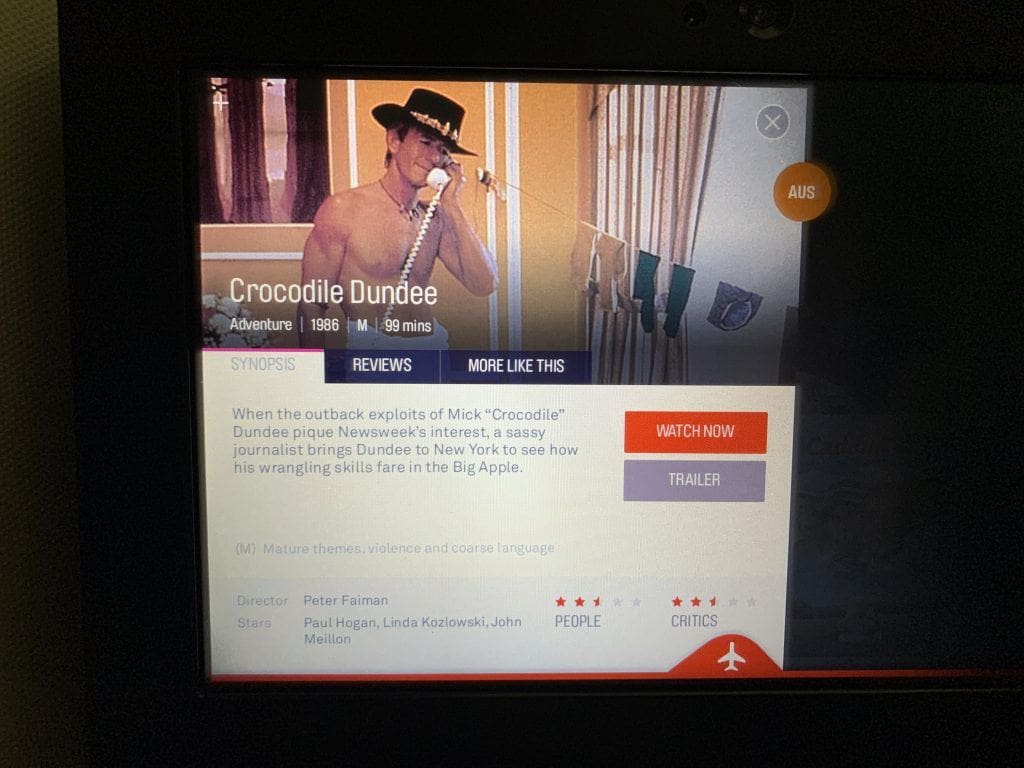 The Flight
Other than our pajama party and Crocodile Dundee the flight was pretty uneventful, if a bit fast at about 5 hours 20 minutes. So fast, in fact, that we had to circle Sydney for a bit since there is a 6am curfew there.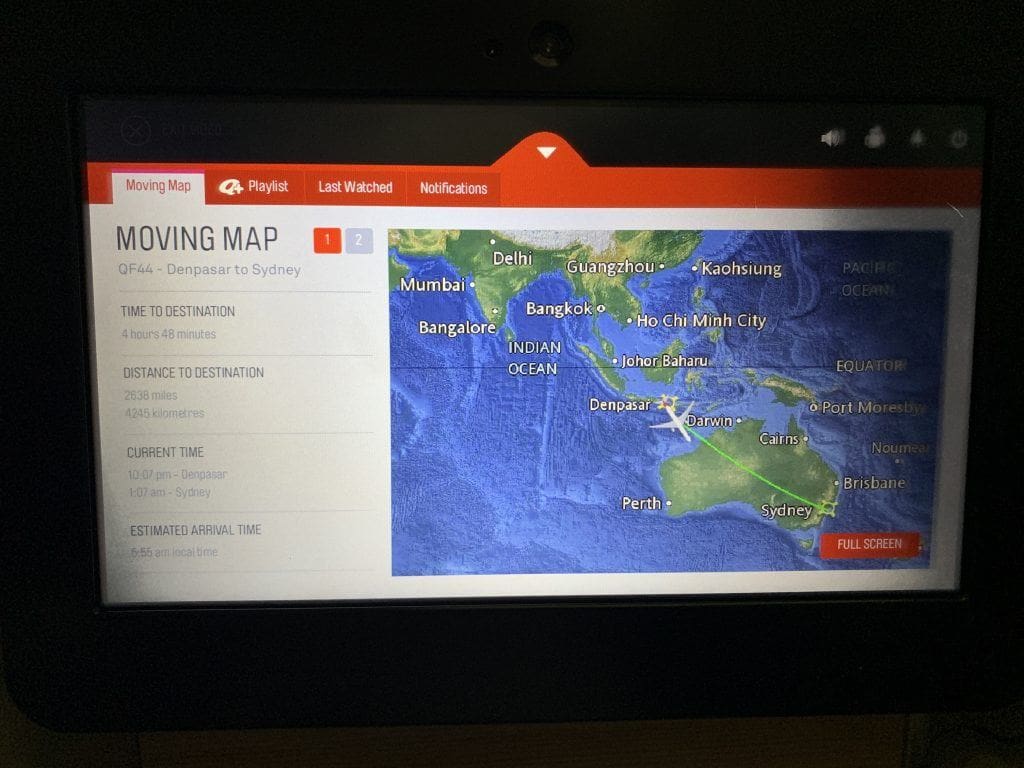 For the most part, though, we slept!
Arrival!
We landed on time, cleared the automated immigration system at SYD and made our way downtown just in time to see the sun rise and then lay down for a nap.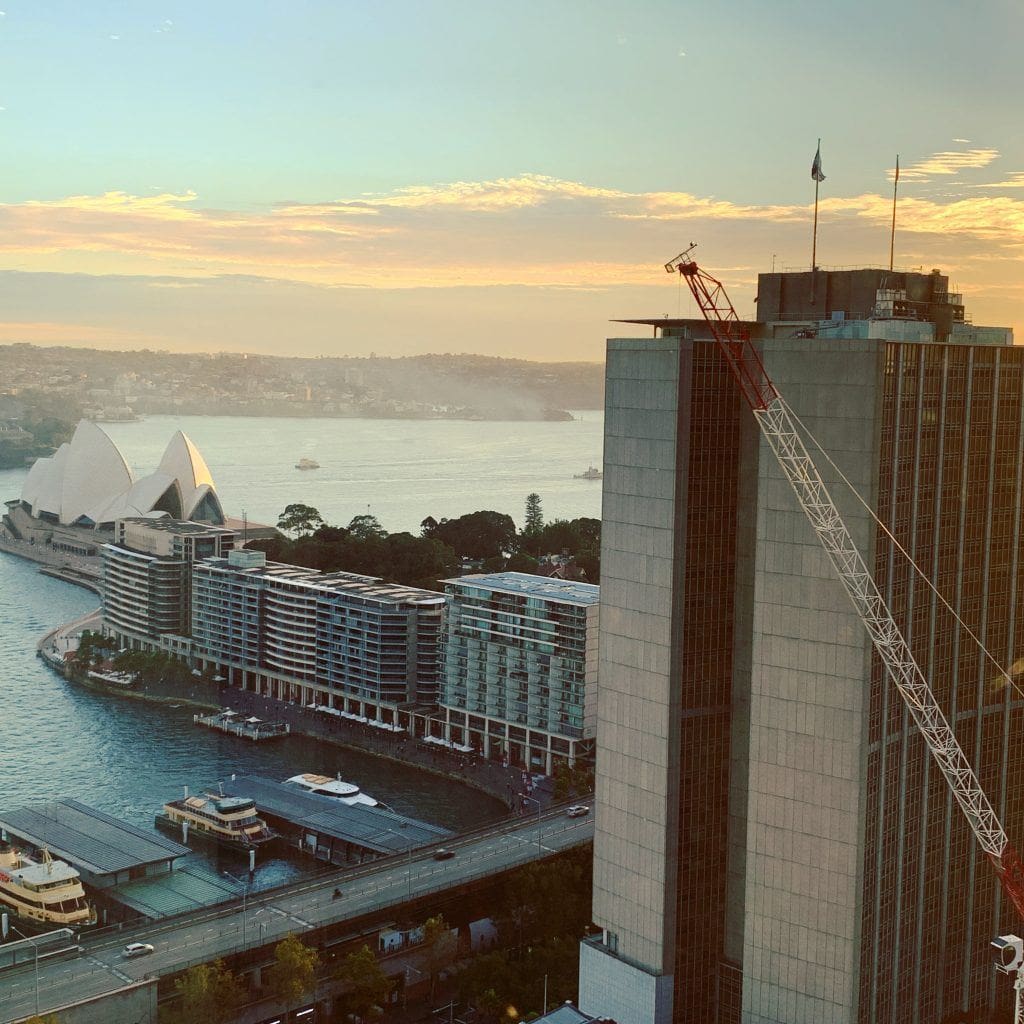 We had lots to do and see in Sydney!