The Sala Montale Lounge Malpensa Airport Terminal 1 is a large and beautiful lounge.
It has food, drinks and facilities that include showers, a silence room, a family room and even a smoking room.
Sala Montale Location
To reach the Sala Montale simply follow the signs. This lounge is in the B area of Terminal 1 past passport control. Make a right after passport control and follow more signs to the escalator up to the Lounge.
At the top of the escalator the lounge is on the right.
Access to the Sala Montale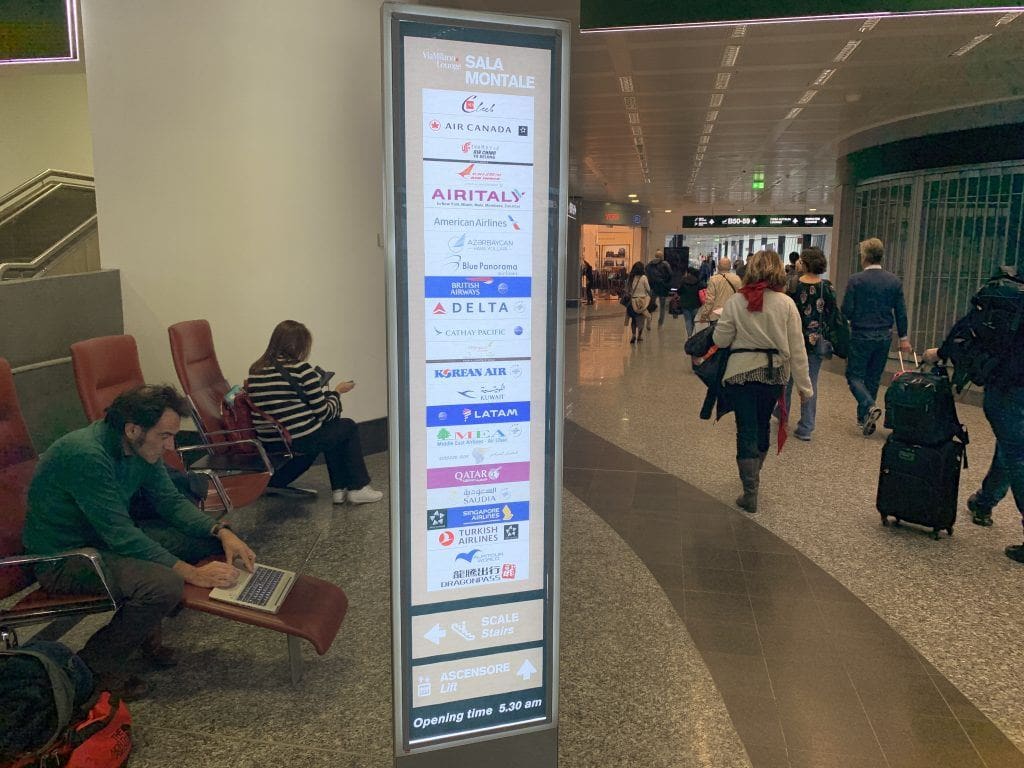 The lounge serves premium cabin passengers flying from Milan Malpensa Terminal 1 including:
Air Canada
Air China
Air India
Air Italy
American Airlines
British Airways
Cathay Pacific
Delta
Ethiopian
Korean Air
Latam
Qatar
Saudia
Singapore
Turkish Airlines
You can also access the lounge for € 39,00 (subject to space availability) that you pay at the receptions desk.
We were flying in business class on Air Italy from Milan to New York so were granted access to the lounge pre-flight.
Airport Lounge Malpensa Airport Terminal 1 Sala Montale
The Sala Montale lounge is large and has several large seating areas and great facilities.
Views From the Lounge
The lounge feature large windows that provide a view of the tarmac as well as majestic mountain views!
Seating Areas
The Sala Montale Lounge in Milan Malpensa Airport is huge. There is plenty of seating in several different seating areas and configurations: sofas and chairs for lounging and tables for eating.
Food in the Lounge
The food and drinks bar in the lounge is massive.
But the food options at the Sala Montale Airport Lounge were mostly carb-based and so not travel keto diet friendly. But if you like carbs there are plenty of options!
There are sandwiches, a large selection of tasty-looking pastries, cereal and yogurt as well as ramen noodles.
Beverages and Bar in Sala Montale Lounge
A wide variety of both soft drinks and alcoholic drinks are on offer in the Sala Montale Lounge at Milan Malpensa airport terminal 1.
Soft Drinks
Self-serve coffee and tea, juices and fruit drinks are available as well as cold bottled water and room temperature bottled water (perfect for bringing along on your flight!).
Alcohol in the Sala Montale Lounge
Alcohol in the Sala Montale Airport VIP lounge is also self-serve.
And the alcohol selections are also varied and plentiful.
There are beer, wine and hard alcohol options.
Facilities In the Lounge
Bathrooms
There are multi-use male and female bathrooms in the lounge. The WCs are kept meticulously clean.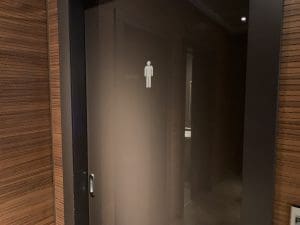 shower
The lounge has showers on request. They provide a wash kit including shampoo, conditioner, lotion, and towels.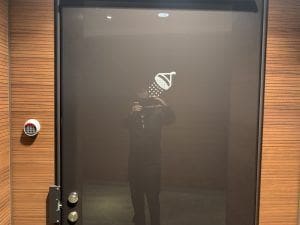 Family Area
There is also a room dedicated to travelers with children that has comfy chairs, cushions, LED touchscreen, an Xbox and a TV.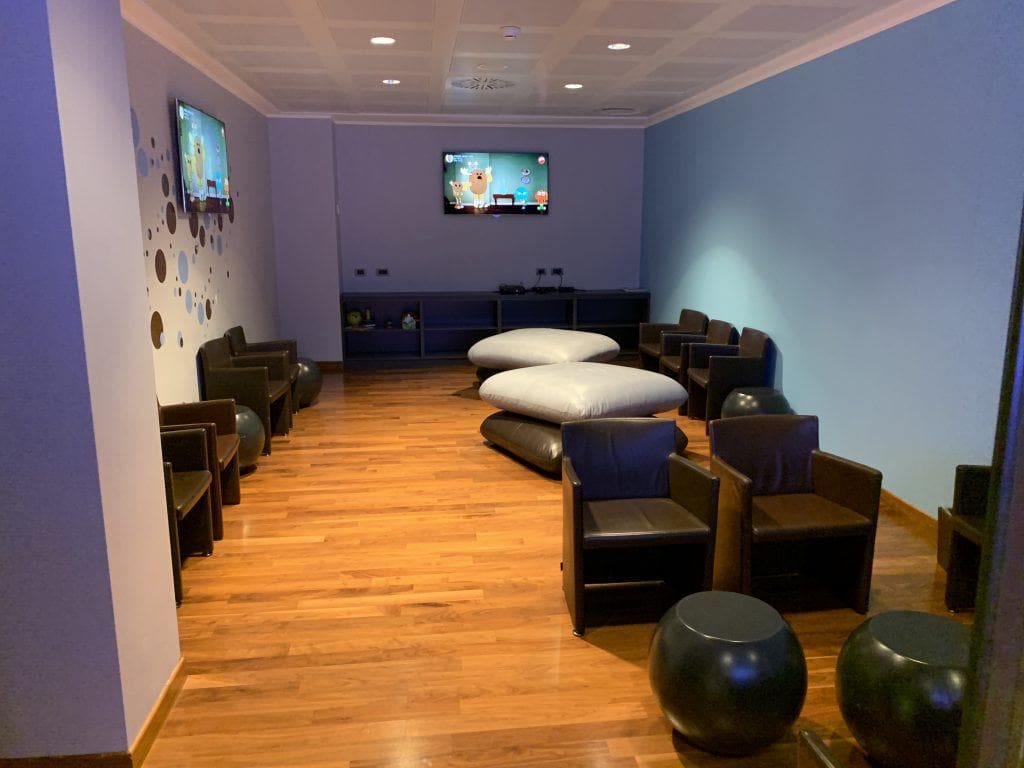 Smoking Room
The lounge is rather unique in that it includes a smoking room. Ah, Italy!
Silence Room
There is also a room where you can relax on a comfortable chaise-longue and take a nap.
Bottom Line – Malpensa Airport (MXP) Terminal 1 Sala Montale
The Sala Montale is one of the largest and nicest lounges we have visited and has amazing views.
The lounge offers a variety of complimentary drinks and alcohol options as well as plenty of comfortable seating to stretch out in.
It's a great place to pass time before a long flight.
The internet is also fast at the lounge. So we spent a little over an hour in the lounge snacking, relaxing and working.