Finding Chiang Mai keto diet restaurants and shopping took us a while. So we are happy to share what we learned about staying on a keto diet in Chiang Mai.
I made this map to show how much of Chiang Mai we've explored and experienced and make some recommendations for keto restaurants, shopping and cocktails from our time in Chiang Mai.
Lisa designed all the cool stuff we sell in our Amazon web store! Please check it out!
As you can see (I hope!), we concentrated our exploration and experiences to the Nimman area west of the Old City where we chose to live for a month (aside from exploring a bit of the Old City for Sunday Night Market and the Santitham area north of the Old City for a meal).
Tours, Activities and Things to Do in and Around Chiang Mai
There are so many things to do and experience in and around Chiang Mai. Way too many to list here.
So we have curated a list of tours and activities in and around Chiang Mai.
Chiang Mai Keto Diet Restaurants
We were able to maintain our keto/low carb way of eating in Chiang Mai very easily.
Click here to see exactly what we ate at the Chiang Mai Keto diet restaurants we recommend.
Why Not? Italian Restaurant
On our first night wandering around lost in Nimman we stumbled up an Italian Restaurant called Why Not?.
We instantly fell in love: great food and, importantly, a reasonably priced carafe of decent red wine. It's not easy being wine drinkers in Thailand where beer is the go-to alcoholic drink of choice. Many restaurants don't even serve wine.
This is an article about Chiang Mai keto diet restaurants so can't speak to the pizza and pasta but there are tons of great low-carb choices among the starters – meats, cheeses, meatballs, sausages. Grilled meat and fish for mains.
So Why Not? speaks to us on many levels. Emidio is a gracious host and is always there to greet customers with a smile and a "Buonasera!"
There is indoor seating but we love the large covered patio (pictured below) for dining.
Street Food Vendors
A cluster of Street Food Vendors, as you can see on the map, exist about a block from our home at Kantary Hills.
These vendors either have tiny storefronts or just a few plastic tables and chairs. They serve traditional Thai food cheap.
Lunch for the two of us there will run us about $6 to $7 US.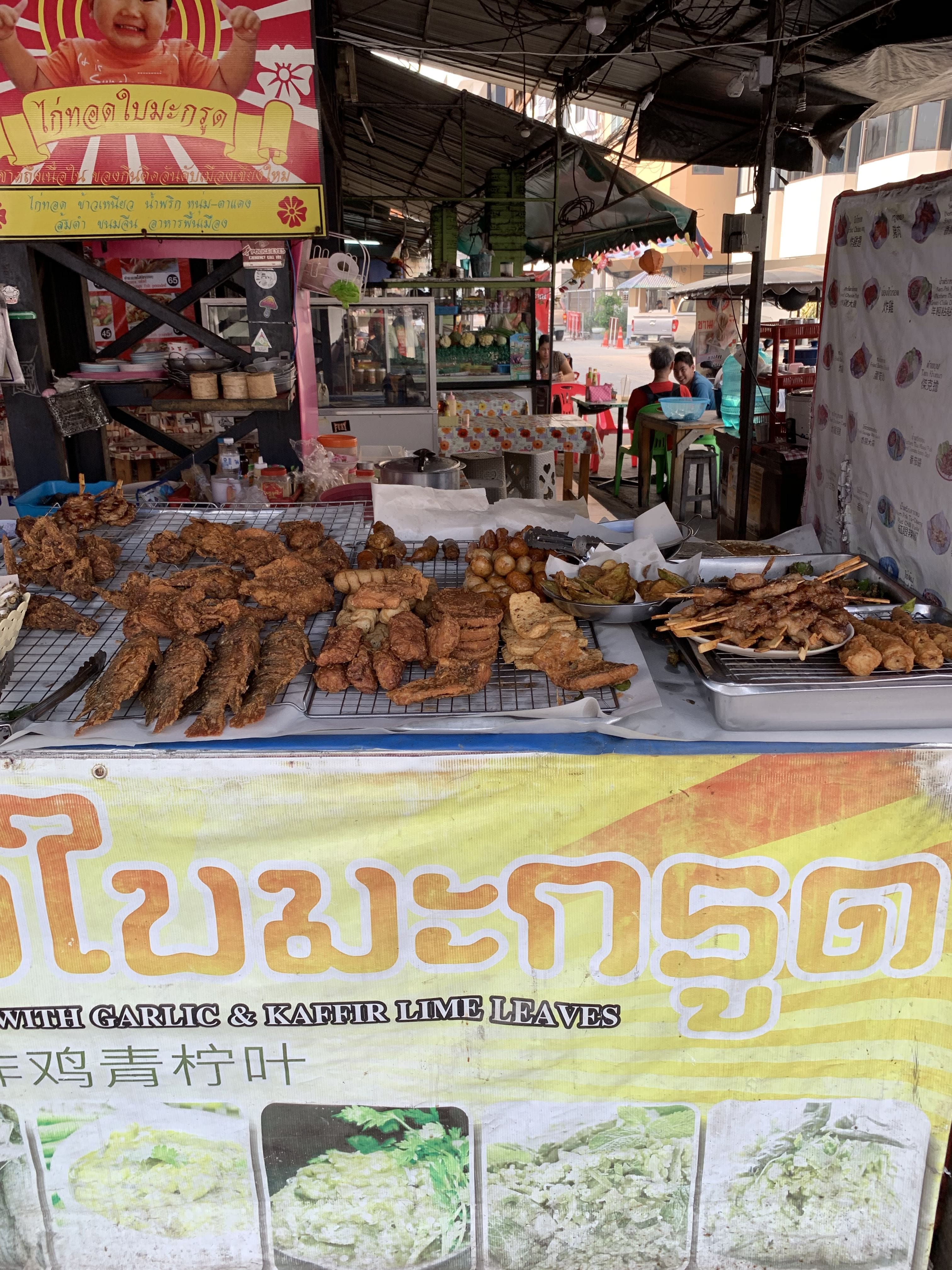 Tong Tem Toh
Tong Tem Toh is a relatively famous street food place that became trendy and popular so morphed into a dining garden.
During Chinese New Year there is a long queue outside most evenings where patrons are handed a number and wait (up to an hour) for it to be called.
To avoid this, we decided to try it at lunch. The traditional northern Thai food was indeed exceptional, especially the keto diet friendly sai ua (pork sausage).
Lunch was a very reasonable 280 Baht ($9US) for the two of us at this Chiang Mai keto diet restaurant.
Khunmor Cuisine
Khunmor Cuisine became a go-to lunch for us when we were in a hurry.
The food is good, especially the keto diet friendly northern thai dishes.
But more importantly it is delivered quickly. We were able to have 20-minute lunches at Khunmor Cuisine when necessary.
Daddy Restaurant
Daddy is a nicer Thai restaurant on the south side of Nimman that had really wonderful curries.
But I made the mistake of asking about a bottle of wine and was shown into the 'wine library' where I ended up overpaying for a mediocre bottle of red. Lesson learned!
That said, Daddy is still a decent Chiang Mai keto diet Restaurant.
The Salsa Kitchen
The Salsa Kitchen is a 'Mexican' restaurant…but really a Tex-Mex restaurant…half way between Nimman and the Old City, across from KSK Mall.
It rivals pretty much any Tex-Mex place you could find in the US and we really enjoyed having some keto diet friendly fajitas as a break from all the Thai food we've been enjoying.
Pern's Restaurant
Right next to the Salsa Kitchen is a fantastic restaurant called Pern's Restaurant.
Owner Brian (below) is an expat from Southampton and makes a point to chat up every customer during their visit.
The menu is a variety of tapas as well as keto diet friendly grilled meats and fishes. A perfect Chiang Mai keto diet restaurants
Again, good wine is sold by the carafe and, best of all, Wednesday night is 1/2 price house wine night!
From our visit it appears to be a favorite among retired expats.
The Salad Concept
The Salad Concept is a nice place for a lunch break from the heat.
In an (over) air-conditioned restaurant that would be at home in New York City or LA, you get to build a bespoke salad or wrap using a check-list on a piece of paper at your table. Veggies, proteins, dressing, etc.
Perfect for our dirty keto diet way of eating!
They don't have olive oil as a dressing though, so on our second visit we brought a little bottle with us and made perfect keto lunches.
Lunch is a bit pricey here – it runs us about 400 Baht for the two of us ($13US), but the salads are huge and awesome.
Thevaros Thai Restaurant
Thevaros Thai Restaurant is a lovely Thai joint with plenty of gorgeous indoor seating behind walls of glass or outdoor seating on a porch and patio.
It serves food from all regions of Thailand.
We had a couple of really good coconut-based curries for dinner.
Dinner was about 440 Baht (~$14US) but we were in the mood for wine and so paid nearly 2.5x that for a bottle of wine: 1100 Baht (~$36US). But at least the wine was really good!
Be warned: we saw shark fin soup on the menu…that may be a big turn-off for some.
Myeongdong Korean BBQ
Myeongdong Korean BBQ was recommended on one of our digital nomad Facebook groups.
It's in Santitham, a solid 3 to 4-mile walk from Kantary Hills.
We walked it, so we were pleased that it was an all-you-can eat buffet for 170 Baht ($5.40US) per person.
The setting was outside, and all the table grills ran on small disposable butane canisters.
A really delicious and cheap Chiang Mai keto diet restaurant meal!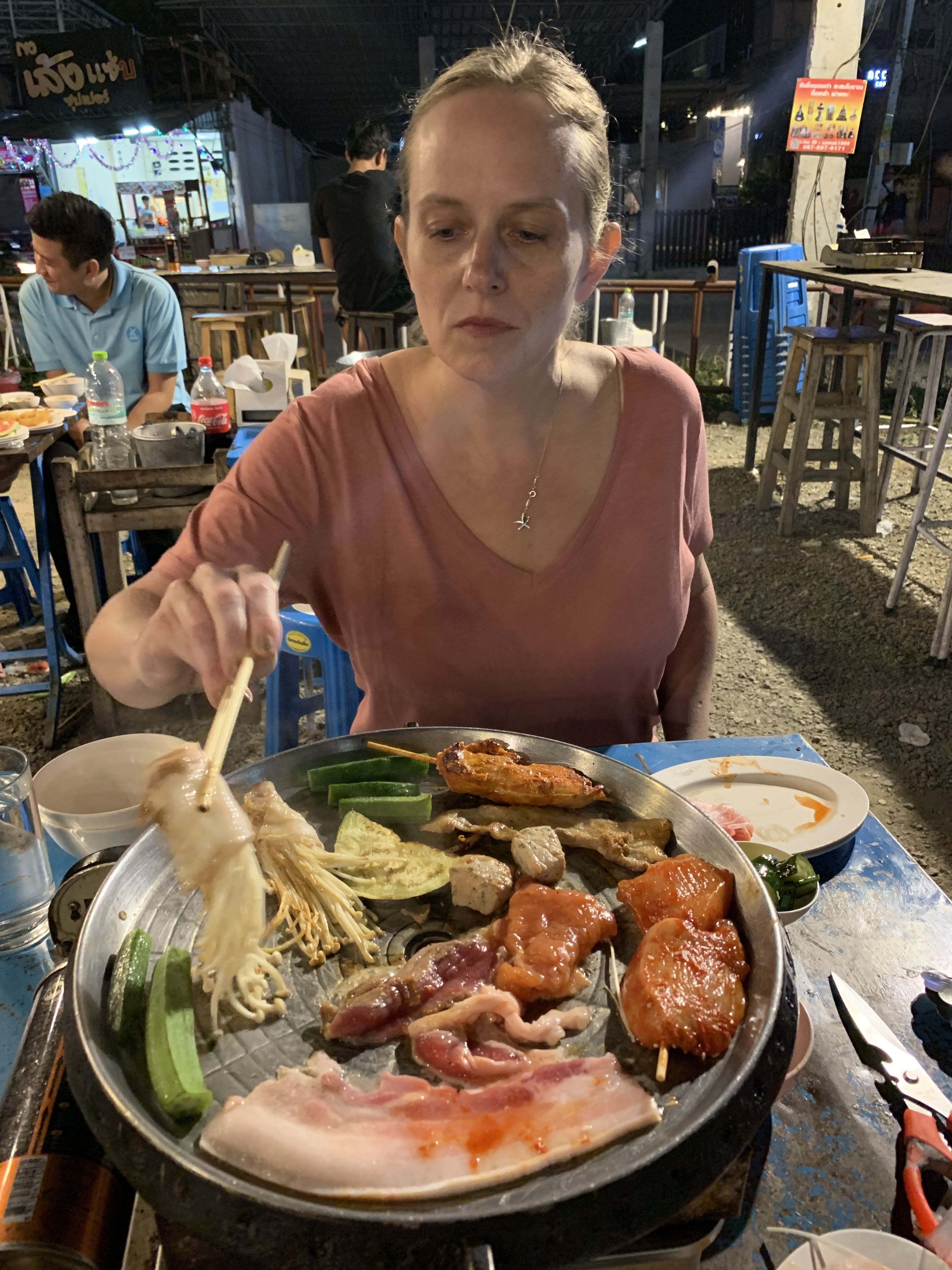 KOBQ
We had a VERY different Korean BBQ experience at KOBQ which is right on Nimmanhaem Road.
It was far more refined…and expensive!
But still a perfect Chiang Mai keto diet restaurant!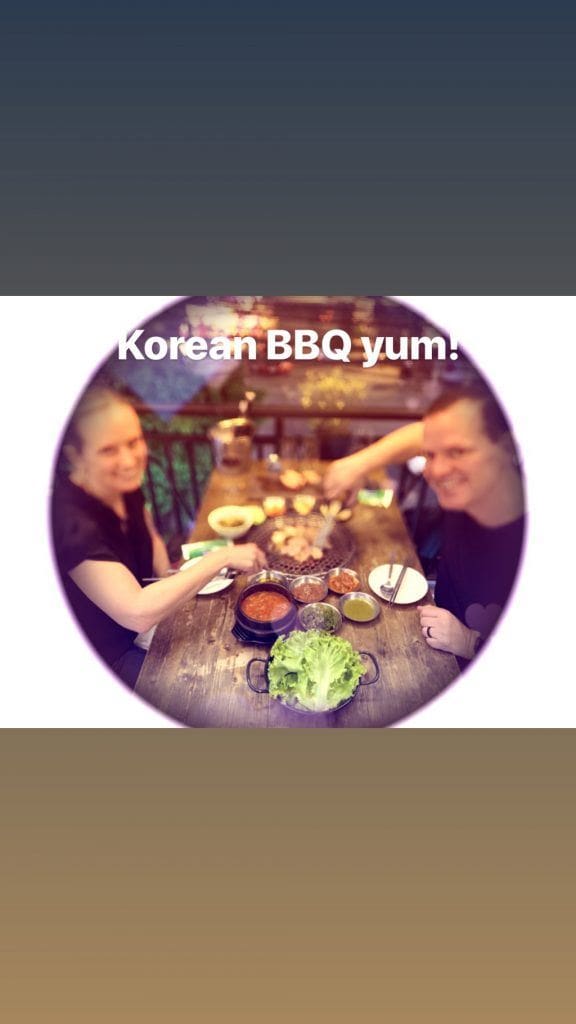 Keto Diet Shopping in Chiang Mai
MAYA Mall
MAYA Mall is a big mega-mall that would be at home in any major metropolitan area in the world. Thai and international fashion stores abound.
Critically, Rimping Supermarket is on the ground floor.
This store has keto diet shopping items we never dreamed you'd find in Chiang Mai: dill pickles (a keto staple!) and actual cheeses cheddar, swiss, even some fancier cheeses like brie and bleu.
I had been missing cheese as a keto diet snack sooooo much!
Sunday Night Market
The Sunday Night Market could fall under keto diet shopping or eating because there is plenty of both to be done there. It's about a mile of unique and interesting shopping and food.
KSK Mall
The Kad Suan Kaew (KSK) Mall was Chiang Mai's first ever mall half way between Nimman and the Old City. And it shows its age.
There are some regular and discount stores and a cinema in it and that's about it. We found a couple pairs of goggles here to aid in our swimming laps at the pool at Kantary Hills.
Also, critically, it has a bowling alley where digital nomads often gather for bowling, which is a blast!
Keto Diet Cocktails
As noted, we're wine people for the most part and cocktail bars in Chiang Mai are all about beer and booze.
But we did head up to the YaYee rooftop cocktail bar atop the YaYee Hotel one evening for a keto friendly rum and soda and the view, both of which were lovely.
Ended up having a lovely chat with a fellow traveler.
After dinner we are generally content to enjoy a glass of wine on our balcony at Kantary Hills.
But as I've said, wine is expensive in Chiang Mai.
So we adopted and brought home this affordable keto diet friendly 3-litre box of Mont Clare Celebration Blended Red which we keep in the fridge and drink cold.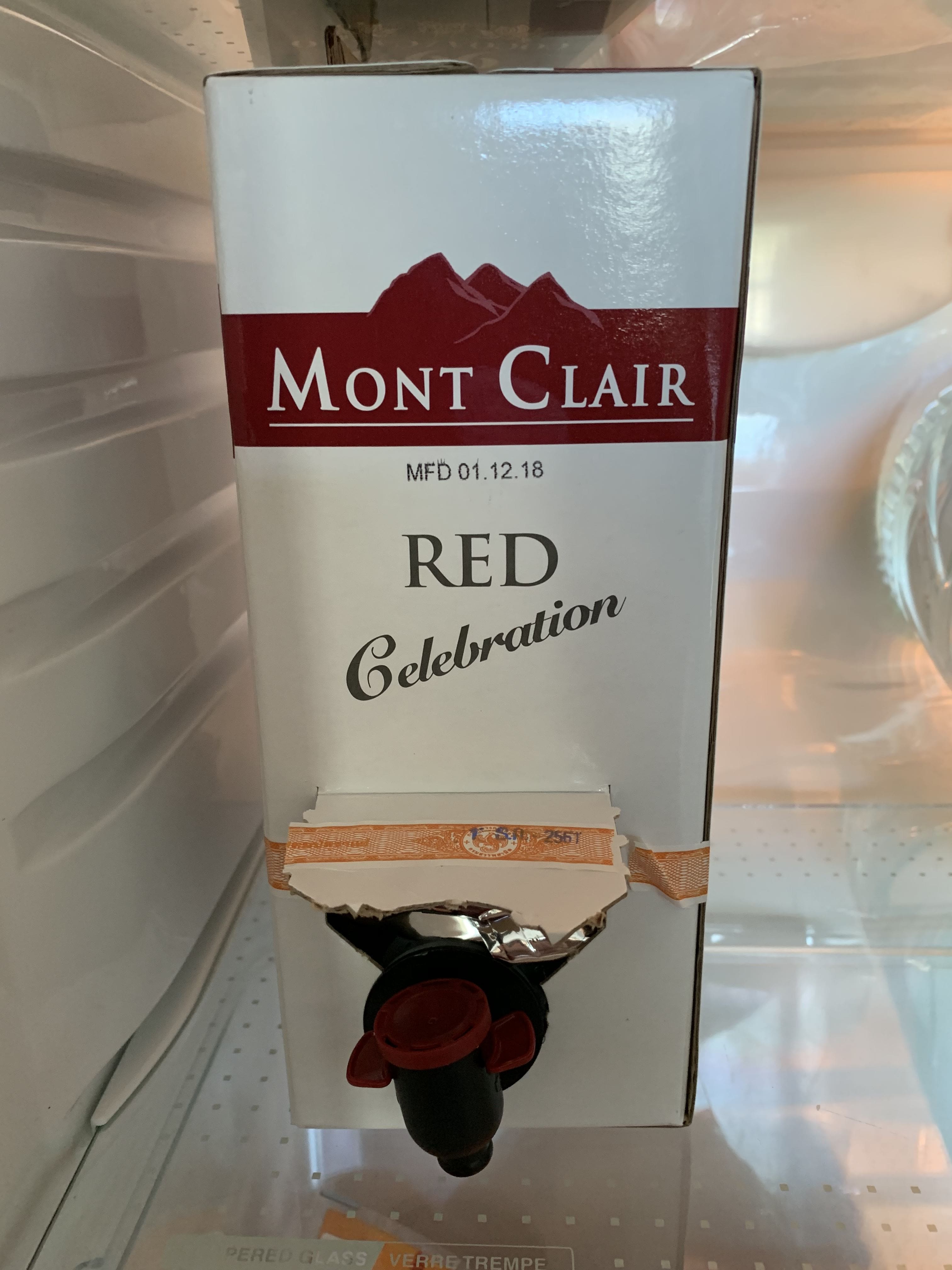 Bottom Line – Chiang Mai Keto Diet Restaurants and Shopping
We managed to eat a keto diet in Thailand by finding Chiang Mai keto diet restaurants and shopping.
We hope these suggestions help you stay on your keto diet in Chiang Mai!
Related Content